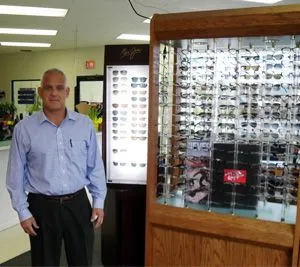 Do your frames look a little outdated? Looking for brand name prescription sunglasses? Do you need new lenses or protective eyewear for sports? Whatever your need, at Southampton Optiks, we are sure to have a stylish pair of frames that will suit your needs and your budget.
Want stylish new frames at an affordable price? Stop by today!
No matter what eye care service you're looking for, our friendly staff is here to help! We are happy to answer any questions you may have. We accept most insurances and offer flexible scheduling for your convenience. Call Southampton Optiks today at 631-283-6226 to set up an appointment with an experienced staff dedicated to your clearer vision. When you schedule your appointment with us, you are taking the first step towards giving your eyes the dedicated attention they need. With convenient off-street parking and affordable prices on eyewear, there is no reason you shouldn't be taking care of your eyes by calling Southampton Optiks. From exams to fittings, you can count on our over 35 years of experience to provide you with high quality vision care that's second to none.
Find the service that's right for you
When it comes to glasses and eyewear, Southampton Optiks is sure to offer the service you need. Choose from our quality options:
Exams
Fittings
Frames and lenses
Designer eyewear
Metal and plastic frames
Sunglasses
Sports eyewear
Choose from our designer brands
Looking for brand name prescription sunglasses? Southampton Optiks offers you a wide variety of glasses, sunglasses, and sports eyewear to give you the clear, crisp vision you deserve. We have a huge selection of name brand frames, including:
Prada
Armani
Calvin Klein
Nike
Lacoste
Maui Jim
Costa Del Mar